Published July 15, 2019
I'm proud to announce my cross-browser bookmark syncing extension called syncmarx is finally open source on GitHub!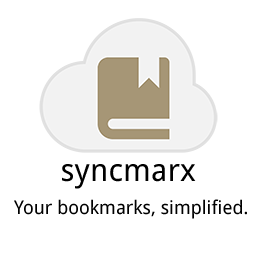 Extension Source Code: https://github.com/Cleod9/syncmarx-webext
Backend API: https://github.com/Cleod9/syncmarx-api
I've received a ton of positive feedback over the past year which drove me to add quite a few features since its initial release – including the ability to sync to Google Drive and Box. Sadly with no sign of XMarks ever returning, syncmarx has become a go-to replacement for many, including myself. Now that the extension has stabilized significantly, I decided it's time to contribute to the open web and make the source code public. I encourage anyone interested in the project to log issues, submit pull-requests, or provide feedback.
I should add that I definitely think services like syncmarx that let you you "bring-your-own-backend", so to speak, could become a major player in the future of tech. So here's to a long life ahead for bookmarks synchronization everywhere!
If you're interested in grabbing the extension yourself, it's available for the desktop versions of Chrome and Firefox:
https://addons.mozilla.org/en-US/firefox/addon/syncmarx/
https://chrome.google.com/webstore/detail/syncmarx/llcdegcpeheociggfokjkkgciplhfdgg