Yeah Jam Fury

Release Date: July 2012
Role: Lead Programmer, Music Composer
Description:
GET THE MANGO
A product of WillyWorld Entertainment Inc., Yeah Jam Fury is a Flash game that tests your speed and ingenuity in over 40 levels of smiling face blocks. Utilize all three of your egos to create blocks, scale walls, and destroy everything in the way of your righteous fruit.
Click Here to Play Yeah Jam Fury
Super Smash Flash Series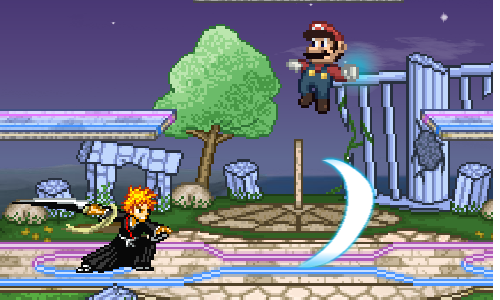 Release Date: TBA (Super Smash Flash 2)
Role: Lead Programmer
Description:
Super Smash Flash is a fan made game developed in Adobe Flash Professional, and is based on Nintendo's Super Smash Bros. series. The game features a mash-up video game characters that players can pit against each other in battle. The original Smash Flash was released back in early 2006, and quickly became very popular among Smash Bros. fans. Super Smash Flash 2 is currently under development and features countless improvements from the original game.
Click Here to Play the Latest Demo of Super Smash Flash 2